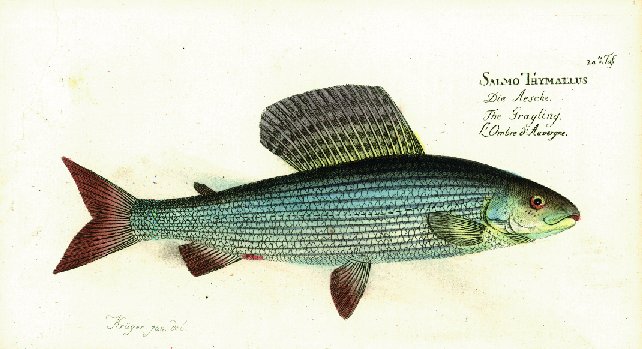 This picture is taken from an old German book: "Die ÷konomische Naturgeschichte der Fische Deutschlands" by Doktor Marcus Elieser Bloch . 1783. Library Rudolf Reichel. Austria.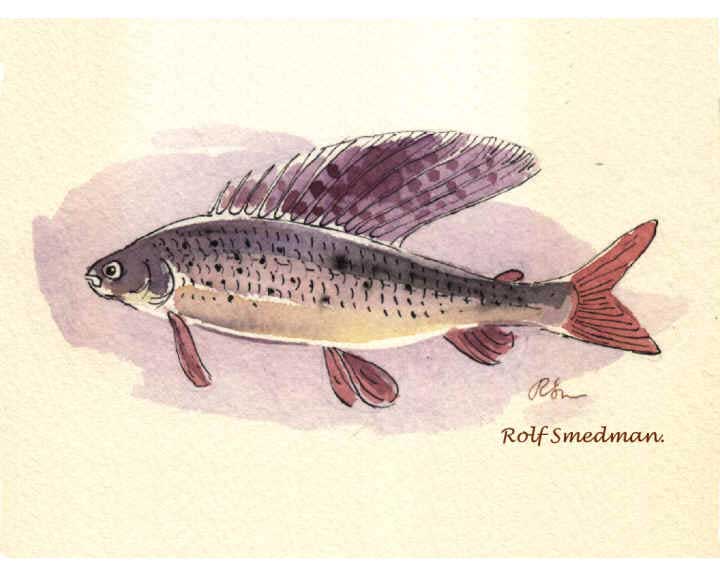 This beautiful water colour was send to me many years ago by the Swedish artist and fly fisher, the late Rolf Smedman - first many year later I found out, that it was an original painting and not a reproduction!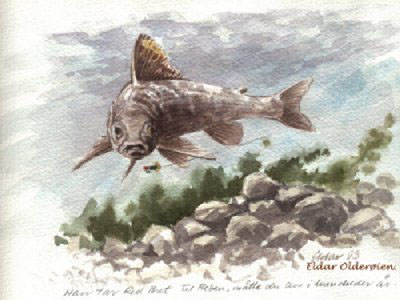 This is a gift from the Norwegian Eldar Older°yen called
'A grayling takes a Red Tag'.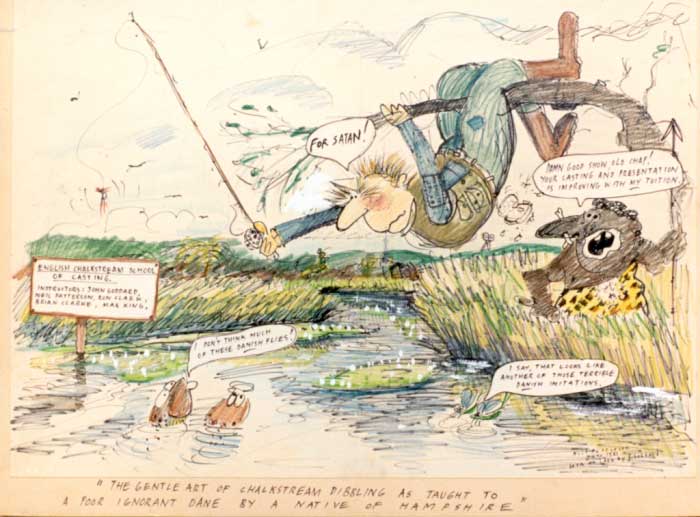 Some years ago I visited the famous english chalk stream, River Kennet on the stretch fished by
John Goddard and the local Neil Patterson, and the lastnamed made this picture of John Goddard instructing the old Dane hanging in the tree. You have to enlarge the picture to read the text!!!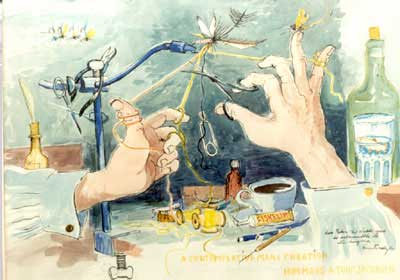 This water colour is a gift from the famous danish Artist, Svend Saabye, given to me at my 60th Anniversary in 1982.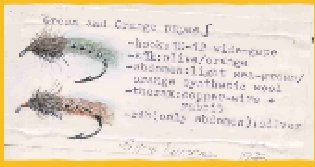 This is one of the original water colurs the Finnish Architect Simo Lumme made of his later famous Sedge Pupa.
Observe how little dubbing he used for the abdomen to get an extraordinary fine silhuette.